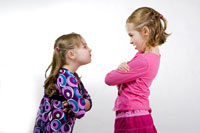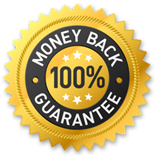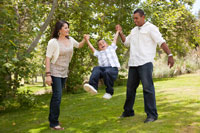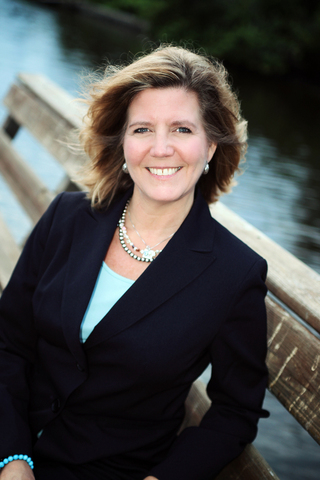 About Shaun Hoyle

Shaun Hoyle is a Certified Parenting Educator, Coach & Director through the International Network for Children and Families. She received her certification in the spring of 2002 personally from Kathryn Kvols, founder & author of Redirecting Childrens Behavior. Shaun is the proud mother of two boys and has lovingly and successfully implemented Redirecting Childrens Behavior in her own home since 1997. When not spending precious time with her family, she is enlightening other families to the peace and harmony that RCB brings. Through 60+ RCB courses, 350+ workshops and many more individual coaching sessions since April 2002, Shaun has helped hundreds of parents and professionals in Manatee & Sarasota Counties learn and refine the tools for parenting. In a safe relaxed environment, she helps to bring growth and understanding through her command of the RCB theories, personal experience and anecdotes.

Additionally, Shaun received certification for the High Conflict Diversion Program in March 2009 from Brook Olsen, creator of the program and certification for Redirecting for a Cooperative Classroom from Beth Lefevre in August 2009. Shaun also teaches the Parent & Family Stabilization course for the 12th Judicial Circuit at the State College of Florida - Bradenton & Lakewood Ranch and Venice campuses. Shaun has been an active member of the Family Court Professional Collaborative since 2009, and presently serves as Secretary on the Board of Directors. Shaun specializes in working with parents from traditional families, single parents, and parents going through a divorce or custody dispute.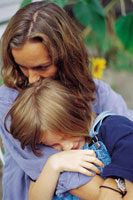 Do your kids fight? Do you have to nag and remind them? Do you have trouble getting them out the door in the morning and to bed at night? Are you wanting some alternatives to yelling, taking away privileges and time out. Do you want to be "on the same page" with your partner? Do you wonder how am I suppose to do all of this as a single parent? Are you working to blend families? Do you want your children to be more
cooperative, helpful and responsible
? Do you ​want to feel more
calm, confident
and have
more time for yourself
?

If you answered yes to one or more of these questions, here is your chance to learn how to deal with these situations via recorded slide presentation prepared by

Kathryn Kvols

, Author, Coach, Speaker and founder of the International Network for Children and Families. You'll also have an option to be personally mentored personally by

Shaun Hoyle

, Parent Educator, Coach and Trainer. Shaun is a Director with the International Network for Children and Families, who works with traditional families, single parents and parents working to blend their families.

Shaun also specializes in parenting during a separation or divorce whether amicably or with high conflict.

If you opt for the option to be mentored by Shaun, she will personally walk you through an intensive, life changing exploration of the principles from from the book,

"Redirecting Children's Behavior"

and when necessary the

"High Conflict Diversion Program"

.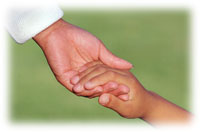 Many parents want to take courses on parenting but they don't have enough time. It is for this reason we are doing all the sessions via videos, phone and email.

You won't have to leave the comforts of your home or get a babysitter!
​For Parents of Toddlers to Teens
"I used to feel like my children were "bad" and as a result would try to control their behavior. Often, disagreements would escalate into me yelling at my children. I didn't like the person I was in those moments. Through this program I have learned that when my child misbehaves, she is communicating an unmet need. Understanding this helps me to get to the heart of what is really going on with her. It has made interactions peaceful instead of stressful.

I am now much less frustrated and angry because I have the tools to deal with temper tantrums and angry outbursts. It has been wonderful to see how effective her parenting suggestions have been for my children, especially my very spirited child!"

​​~ Jill Frame
Be happy.
Be self reliant.
Be able to resolve conflicts.
Be a good listener.
Have self control.
Be compassionate and understanding.
Be responsible.
Be cooperative.
Be proactive.
Be confident.
Be a good team player.
Be resilient.
Parent Mentoring Program are filled with tips that you can use right away!
Gain valuable insight into your current parenting questions and teach your child how to: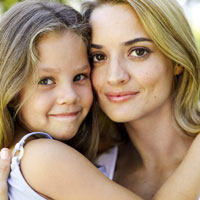 Level #1: Parent Mentoring - Essentials


​~ Created for self-learners
~ Includes the following



​6 Parenting Lesson Modules (online)

, prepared by Kathryn Kvols
~ Would your rather have your child do the right thing because you are around to correct your child or would you rather have your child do the right thing because s/he has developed a powerful Internal Guidance System that helps her/him do the right thing even when there is no authority figure around? If you answered that you would like your child to develop a strong Internal Guidance System, you will want to view to this powerful video series.

What Your Children Needs to Hear BEFORE They Can Cooperate.

Kathryn translates the latest research on the brain to help you stop struggling and start winning your child's cooperation into everyday routines like getting out the door, bedtime, or homework. You will learn:

* How we inadvertently activate the part of the brain that causes our children to want resist our guidance.
* How we can identify stressors in our child's life that actually make your child feel uncooperative.
* How we can activate the part of the brain that is loving, creative, and solves problem peacefully.
* How to create peak moments of connection.
* What research tells us about the effect creating peak moments of connection has on your child's brain and their ability to become compassionate, passionate and proactive adults.



Teach Your Child to Listen.

Did you know that listening is not a an innate skill? It is something that needs to be taught and modeled. When children feel heard and understood they will naturally want to respect you. By listening effectively you not only build your child's self-esteem but it also increase the chances that your child will want to confide in you. Learn keys to help you and your children be better listeners:

* Understanding of what we do unconsciously to make our children not want to listen.
* Steps to encourage your child to listen to you the first time.
* Identify seven forms of listening.
* Ten tips that will help you model listening for your child.
* How to listen in a way that gets to the heart of what is really going on with your child.



Setting Limits and Making Them Stick!

Do you have trouble setting limits and following through?

* Learn how to set limits (staying true to you values) while helping your child feel heard and understood.
* Understand why it imperative for you to have clear limits.
* Learn how to redirect badgering behavior.
* Learn what may be blocking you from successfully setting limits and following through.
* Important issues to have limits around.
* Three steps to set clear limits successfully.
* Find the sweet spot between being to strict and being to permissive.
* The secret to winning your child's cooperation.



Help! My Children Are Fighting!

​Children develop patterns of dealing with conflict that they will use for a lifetime. Some children learn to become victims, some bullies, and some learn healthy ways for handling conflict. The goal is not to stop or eliminate conflict, but rather to teach your child the skill to handle conflict effectively.

* Identify the reasons why your children need to fight so that you can give them what they really need
* Learn things that we inadvertently do to allow our children to fight.
* Helpful steps to encourage your child to solve their conflicts peacefully.
* Help your child apologize sincerely and repair their mistake.
* Create a team spirit with your family.



Teaching Self-control and Staying Out of Power Struggles.

How old were you when you learned how to control your temper? Some of us may still have trouble! Wouldn't it be great to teach our children these skills at an earlier age? When children get out of control, we often try to use control tactics to get them under control. We yell, threaten, scold, punish, bribe and put them in time out. Unfortunately, these methods don't teach self-control. They only teach them to get what they want by lying, blaming others, and sneaking. Research tells us that that children who struggled with self-control as preschoolers were three times as likely to have problems as young adults. Whether your child is a tot or teen, you will learn:

* How to prevent meltdowns or temper tantrums.
* How to de-escalate a meltdown or tantrum.
* Post meltdown questions to ask your child to help decrease tantrums or meltdowns in the future.
* How to recognize when you are in a power struggle so that you can back out gracefully before it escalates.
* Ten ways to empower your child so that they don't need to get their power inappropriately.



De-Stress Your Life.

Is your day over-scheduled? Do you have periods of time during your the day when it seems like your family gets frenzied, chaotic or rushed? For example, getting the family out the door in the morning, picking up your kids from school or the bewitching hour right before dinner. Learn:

* What causes stress?
* What are the 5 determining factors of how well you will be able to manage stress.
* Ways to decrease stress levels and increase your energy.
* 5 ways to manage stress in healthy, effective ways.
* Identify the part of your day that is the most stressful and learn to move through with grace and ease.
Two 15 minute homework assignments and/or processes

a week that will both ground and activate the tools in your family life. (Total of 12 assignments)

​

Time-Limited Special Offer: $49

(Regular Price: $149)

There are 3 program levels available to meet your needs.
Level #2: Parent Mentoring – Essentials Plus


​~ ​Perfect for Parents and Caregivers who want guidance with their unique situations
~ Includes the following

​

EVERYTHING in the Essentials Package above

"Turn Misbehavior into Cooperation" Ebook

, authored by Kathryn Kvols

Three fifty-minute private coaching calls with Shaun Hoyle
​


Time-Limited Special Offer: $249

(Regular Price: $349)



Level #3: Parent Mentoring – Premium


​~ For parents and caregivers who want go deeper to understand children's behaviors and how to best ​handle them
~ Includes the following

​EVERYTHING in the Essentials Plus Package above

Kathryn Kvol's

"Family Meetings Matter" Ebook

. Tips and tools for making family
meetings productive and fun. It's never too early or too late to start implementing family meetings.
Three ADDITIONAL private 50-min. Parent Mentoring Calls with Shaun Hoyle. This means you will be getting

total of SIX private calls with Shaun

.
​


Time-Limited Special Offer: $449

(Regular Price: $549)
— Limited to the first 30 people to enroll.
Our Guarantee



​​Your satisfaction is very important to us. If you feel that this program has not improved your skills as a parent, and you have reviewed/worked on all the materials and attended all of the individual sessions, we will provide you with a full refund provided your request is made within 30 days of completion of the program.
Shaun Hoyle
Parent Educator and Coach​
Copyright 2012 Life Lessons of Manasota. LLC and International Network for Children and Families. All rights reserved.